Residue-free Cleaning Experts
Authorized Distributor of deconex® to Denmark and Sweden
Overview
Groesfjeld is one of Scandinavia's leading experts in the field of residue-free cleaning in Life Sciences, including laboratory cleaning and GMP-compliant validated cleaning in the pharmaceutical- and biotech industries.
We have chosen to work exclusively with deconex® high-performance cleaners from leading manufacturer Borer Chemie AG from Switzerland. A cooperation which goes back more than 20 years.
Groesfjeld is the sole strategic partner and authorized distributor of Borer Chemie AG products and services to Life Science customers in Denmark and Sweden.



Borer Chemie has been at the forefront of aqueous cleaning technology for more than 40 years and has a worldwide reputation for the development of high-quality cleaning products for the manual and automatic cleaning in the most demanding applications. Borer Chemie manufactures a wide range of well-proven deconex® brand products. This includes products for laboratory cleaning, cage cleaning, and cleaning of production facilities and process equipment with CIP/COP systems. We can supply you with all products from Borer Chemie's Life Science portfolio and are the exclusive distributor of deconex® CIP, FORMULA 1 and SURFAX products in Scandinavia.
Click for an overview of the most commonly used deconex® cleaners.

We have more then 20 years of experience in facilitating cleaning validation in the pharmaceutical- and biotechnology industries in Denmark and Sweden. In close cooperation with Borer Chemie, we actively support you in achieving an efficient and successful cleaning validation. We can provide you with detailed documentation – including PDE-documentation, validated analytical methods to confirm residue-free cleaning, and formulations – comprehensive CLEAN studies, and a wealth of critical knowledge about cleaning chemistry, residue-free cleaning processes, and relevant regulations. Our experience tells us that we can help our customers save valuable time and money, especially when we are involved at an early stage.
Click for more information.

As the natural passivated layer on stainless steel surfaces ages it can form a rust-red deposit known as rouging. Rouge is not acceptable under GMP regulations as surfaces with rouge deposits are not visually clean. The deconex® DEROUGE system removes rouge effectively at neutral pH-value. We also offer products which build up or renew the surface passivation of your equipment, which prolongues the life of the equipment and reduces the risk of production downtime. Regular maintenance protects your production equipment and so aids the retention of value. Due to long-standing experience Borer Chemie and Groesfjeld can provide precise cleaning processes for both derouging and surface passivation.
Click for more information.
References
We supply our products and services to many different customers in a variety of industries. Eg. to laboratories and production facilities in the pharmaceutical-, biotechnology-, cosmetic-, food and beverage-, dairy-, academia-, contract research- and mechanical industries.
One thing all our customers have in common is that they require the best possible cleaning results and have high expectations about their suppliers. We are proud to live up to their expectations and we work hard every day to continue this way.
We supply deconex® cleaners to Novo Nordisk, Lundbeck, Novozymes, Eurofins, Carlsberg, SSI, DTU, Copenhagen University PANUM institute, Polypeptide and many more Life Science companies in Denmark and Sweden.
In many cases our products are used for validated cleaning under cGMP and ICH regulations.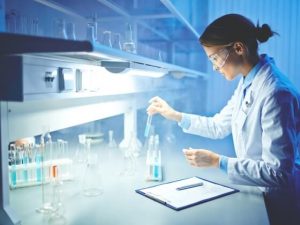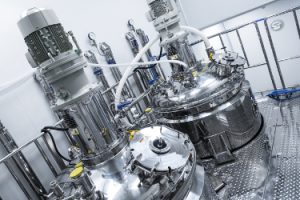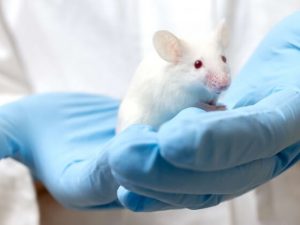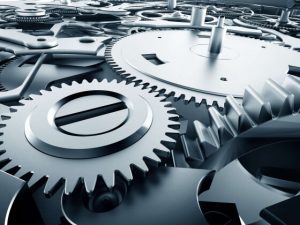 About us
Groesfjeld is a family-owned business which was established in 2001 and is fully dedicated to advanced cleaning solutions. We are one of Scandinavia's leading experts in the field of residue-free cleaning in Life Sciences, including laboratory cleaning and validated cleaning under cGMP-conditions.
We have chosen to work exclusively with deconex® high-performance cleaners from leading manufacturer Borer Chemie AG from Switzerland. Our strategic partnership with Borer Chemie gives us direct access to their product specialists and technical documentation.
What Makes us Unique?
We are fully dedicated to and specialized within advanced cleaning solutions.
We are Scandinavia's only strategic Life Science partner of Borer Chemie AG and the sole authorized distributor of deconex® CIP, SURFAX and FORMULA1 cleaners in Denmark and Sweden.
We provide free of charge on-site support. No hidden support fees. 
Availability of highly detailed documentation, including PDE-documentation, formulations and validated analytical methods to verify residue-free cleaning. 
We actively facilitate an efficient and successful validation process, saving our customers valuable resources.
Our products are stocked in Denmark and delivered within 1-2 business days.
We guarantee your satisfaction. Not satisfied with the quality of our products or our customer service? You may return the product and receive reimbursement.
About Borer Chemie AG
Borer Chemie AG is a cutting-edge company, leading the world in the fields of cleaning for professional applications such as in laboratories and in the pharmaceutical sector.
Since Borer Chemies foundation in 1965, they have been developing, producing and selling products and proven methods for demanding applications under the brand name deconex®.
Borer Chemies headquarters, production and research and development are all located in Zuchwil, Switzerland. As a result, these short lines of communication ensure that Borer Chemie remains flexible and fast when it comes to responding to specific customer needs.
As reliability and quality are extremely important to end customers, Borer Chemie has decided to keep its production facilities in Zuchwil, Switzerland, where qualified and capable employees take care of the entire manufacturing process, filling, labeling, packaging, and on-time shipping of their products. It goes without saying that Borer work in accordance with ISO standards and that manufacturing processes can be traced. Borer Chemie is certified as per ISO 9001:2000, ISO 13485:2003 and is a member of the worldwide Responsible Care® Initiative.
Borer Chemie ensure that products are environmentally friendly and offer a wide selection of products without NTA, Chlorine and Phosphates. New formulations comply with the latest guidelines and regulations for cleaners.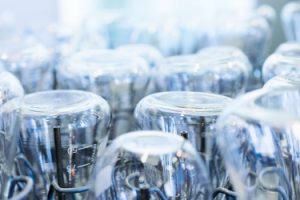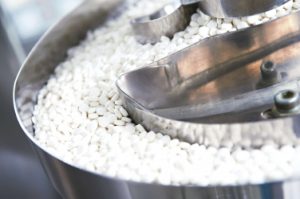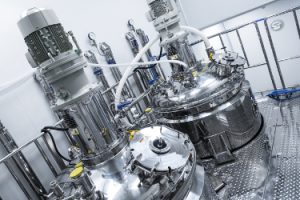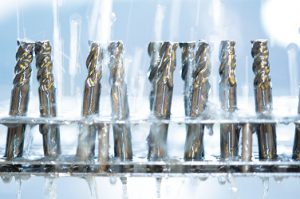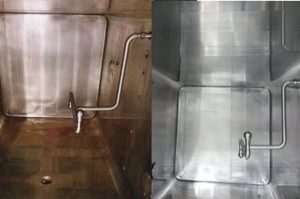 How can we help you?
Please feel free to contact us if you have any questions about our products and / or services.